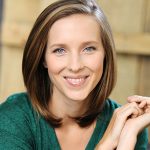 Annie Simmermon
Licensed REALTOR®
A little about me
After spending a decade living in San Francisco I couldn't wait to come back home and settle down in KC. Kansas City is my hometown and my comfort place. This city truly has so much to offer for people from all walks of life. Whether you are into art, food, family or sports Kansas City has got you covered.
The housing market in Kansas City is a smorgasbord of dazzling architecture and design. Whether it's the stunning woodwork in a shirtwaist home in the Historic Northeast, midcentury design of a ranch style home in Leawood, or a sweet bungalow in midtown with a front porch you will be lounging on every evening. In Kansas City you can find a little slice of heaven to call your own.
I found my dream house when I moved back to Kansas City, but I never could stop looking at all the beautiful properties online. It wasn't long before I decided to get my license and put my property obsession to good use helping other people find their forever home.