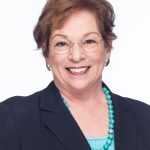 Brucie Hopkins
Licensed REALTOR®
Our clients are awesome
"Becky went above and beyond throughout our home buying experience. She took an overwhelming process
…
Read More
and made it easy, enjoyable, and even fun! One of the most important factors when selecting an agent was a deep knowledge regarding houses. Becky and Brucie's experience alone speaks for itself. When an acquaintance, who is a home inspector, said Becky was the only realtor he trusted to sell a house, I knew we were in the right hands. Throughout each step of the process, Becky clearly explained what was going on and what we needed to do. She followed up and attended to every detail. It was evident that she had our back during this process and ensured we were well taken care of, even up to the day before closing during our final walk through."
Read Less
"Dear Becky and Brucie, I talk about you all of the time. When people ask how did you find your home?
…
Read More
WE DIDN'T find our home... you found our HOME! And we love our home. This home handles all of the children and grandchildren and the noise and laughter when they are all here and then it is quiet, and peaceful when it is just the two of us and the dog. What you did was not what a good agent does but what an outstanding agent does! You listened and you heard what we wanted and what we needed; then at the right moment you were there to help us see what we couldn't see. You helped us go inside. Getting the client inside has to be how an excellent real estate agent handles herself. Or as you said when we first met... "we are going to date first, if we work well together than we will get married""
Read Less
"They were awesome. I've recommended them four times already."
"Brucie and Becky Hopkins were on my team throughout my buying process. I trusted that they would be
…
Read More
open and communicative and was not disappointed. From explaining the fine details of the process, to working to get me the best possible contract - to all the in between of looking at the details of each home and determining the best fit for me - Becky and Brucie were there the whole way. They never made me like I didn't know what was going on (even though this was my first time!), and never made me feel like my questions were a bother. They were both wonderful people to work with"
Read Less
"You have to know something right up front. Becky stuck with me for a few years until I found THE Hou
…
Read More
se. She is committed, honest and very personable. I consider her a friend. I got to the contract phase twice before and both times Becky & Brucie walked me through the whole thing. They're professional, friendly, caring and personable. They are very good at what they do!!. Becky & Brucie explained everything-sometimes twice-very patiently. They should clone themselves so everyone can have the experience of the service I had."
Read Less
"Brucie & Becky were excellent and provide a wonderful experience. I would recommend them to anyone.
…
Read More
All of the loan process, home search, inspections closing-up went smoothly and they followed up when I had questions after closing. Becky and Brucie were very professional and put me at ease with the home-buying process"
Read Less
"We wanted a broker familiar with our building. We considered several area brokers but Becky's presen
…
Read More
tation, expertise, and emotional intelligence simply wowed us. Becky was exceedingly communicative and professional throughout the sales process. She went above and beyond the field buyer questions and worked very well with our HOA board members to gather needed information. Becky is a consummate professional with incredible people skills. She handled my concerns with calm and patience. Never have we had a better selling experience. From our first meeting through closing, Becky exceeded every expectation that we had as sellers. Without reservation, I would recommend Becky to my family and friends."
Read Less
"This was my second home-buying experience working with Becky (and Brucie!). First of all, they are a
…
Read More
great team - really complementing each others' experience to create the most knowledgeable experience for the buyer. Second, Becky worked with us for 7 solid months, dealing with SO many disappointments, uncooperative parties and hundreds of home tours. Not once did Becky make Zach and I feel like we were a bother or hindrance to her schedule or other responsibilities (although we know she has them!!!). She worked with us, day-in and day-out, to help us find the best fit for us through the thick and the thin. We always felt that Becky had our back and was looking out for what was best for us, and we would for sure work with her again - although, after this drawn-out process, we hope it's not anytime soon! Until then, we'll continue to call on her and Brucie's expert advice and referrals, and friendship."
Read Less