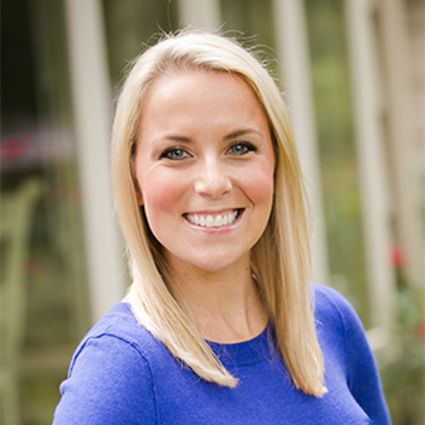 Lisa Simmermon
Licensed REALTOR®
A little about me
and why I love real estate
Consider me more than your real estate agent! Whether you are buying or selling, I will connect you to a personal network of responsive professionals to guide you through not only home transactions, but remodels, repairs and all the home services you'll need. You can depend on me to be with you every step of the way to tackle challenges with a positive and assertive attitude. No one knows the KC market better than me!
Favorite spot in Kansas City?
Local restaurants, coffee shops and parks!
Awards or Special Talents?
I take pride in helping my clients to feel at home immediately in a new neighborhood or community. Whether you need interim rentals, school recommendations, bids on home repairs or just a feel for the neighborhood – I have a resource for you!
Our clients are awesome
and here is what they are saying
Lilly Coye and Michael Seitz
"Lisa is amazing! We moved from out of state and she supported us through several months of looking and getting to know the KC area. She is extremely professional, helpful and goes above and beyond to help her buyers. Lisa respected our budget, listened to what we were looking for and was always very clear in communication. She was timely and helpful through the buying process and made sure we hit all deadlines. Lisa is very knowledgable about the area and knew several different people to connect us with when we needed different types of inspections. I would strongly recommend Lisa to any family or individual looking to buy in the KC area."
Lilly Coye and Michael Seitz
Kansas City, MO
Brett Bates
"Lisa Simmermon went above and beyond to sell our house, she did amazing work and we have nothing bad to say about the experience. She sold out house in 2 days for more then list price. A+++ agent and she has to be the best agent in the KC metro!!"
Brett Bates
Brookside - Kansas City, MO
Emily and Harrison Funke
"Lisa Simmermon was very professional and hard-working. Selling a home can be very stressful but Lisa made the process very smooth, quick, and easy! She was extremely organized and on top of everything. She went above and beyond to help us in any way she could. We can't say enough good things about her. Highly recommended!"
Emily and Harrison Funke
Leawood, KS
Howard and Maggie Laubscher
"A friend recommended Lisa Simmermon as an excellent broker when we were looking to buy our first home in the Kansas City area. We were moving from out-of-state and needed someone with excellent knowledge of the local area and also someone who was enthusiastic and readily available whenever needed. Lisa fit the bill in every way – and more. She took her time with us and communicated quickly and effortlessly throughout the entire home-buying process. She also helped us with tasks beyond purchasing a home – things like daycare recommendations and other tips that were invaluable for us as newcomers to the area!"
Howard and Maggie Laubscher
Mission Hills, KS
Jeffrey Ruane
"This was my first home purchase and I was quite apprehensive about the whole process. I cannot verbalize adequately how amazing Lisa was throughout everything. She understood from the outset I was not just looking for the right house; I was looking for a home. She was professional, enthusiastic and sincere. Never once did I feel pressured or rushed, as she continually stressed that everything needed to "feel right" regarding my future home. I really enjoyed the whole experience and she helped me find the perfect home. I consider myself extremely fortunate having Lisa guide me through everything and I can't thank her enough. She truly is the best!"
Jeffrey Ruane
Prairie Village, KS
Trent and Kendall Overman
"Lisa did a tremendous job for my family. She was able to help us sell and find the home of our dreams. Her persistent communication even when we were not looking to sell was what made our decision to have her sell and buy our home"
Trent and Kendall Overman
Cedar Creek - Olathe, KS