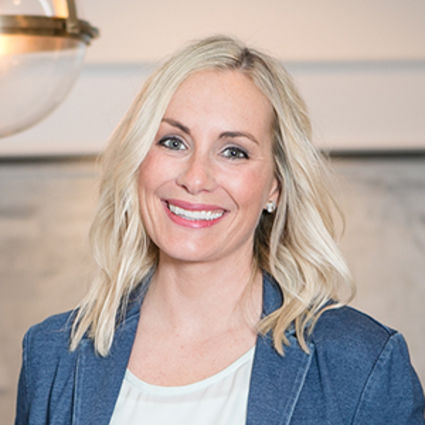 Melissa Hills
Managing Broker / Owner
A little about me
and why I love real estate
My philosophy is simple: work hard, provide unbelievable service, and have fun. Born and raised in Fairway, KS, I love helping buyers and sellers on both sides of the state line. I am proud to be a part of a "locally grown" company in what I think is the best place to live on earth: Kansas City.
Personally, I am blessed with an amazing husband and the two coolest kids a Mom could ask for. Cheers!
Favorite spots in Kansas City?
Bar Method, Target, Enjoy, Tavern, Chipotle, my sister and/or moms houses and anything related to food and/or coffee. Lots of coffee.
Awards or special talents?
Love taking the drama out of complex negotiations. Love staging and interior design. Bad with food preparation. Real bad with plants.
Our clients are awesome
and here is what they are saying
Jayanne Teaney-Lierz and Randy Lierz
"My husband and I were looking for just the right house during a competitive market. Melissa enthusiastically helped us search and was quick to send us prospects as soon as a contender surfaced. Once we found our new home, she was helpful and very responsive throughout the negotiation and closing. She was instrumental in guiding us through the steps to sell our previous home, and we were thrilled to have an offer the first day on the market. I'd highly recommend Melissa to anyone looking to buy or sell their home."
Jayanne Teaney-Lierz and Randy Lierz
Prairie Village, KS
Patty and Stu Ludlow
"Melissa was amazing to work with! Melissa helped us stage our house, brought in décor to make it look better, hired a fabulous photographer, hosted an open house, and paid for social media ads to market the house. I would recommend to anyone to use her as their agent. She was super easy to work with, gave a ton of advice, and was extremely responsive. We would never have gotten the amount of foot traffic or received the above asking price offer without her help!"
Patty and Stu Ludlow
Leawood, KS
The Kuntz Family
"Melissa is an outstanding Realtor! She went above and beyond to get our home sold quickly and definitely maximized our price per sq ft. I could not recommend her and her team more. If you want a Realtor that will really stick their neck out and get it done, this is your woman."
The Kuntz Family
Prairie Village, KS
Haley and Joey Wililams
"I'm so glad we chose to work with Melissa! She had excellent advice and expertise at every step of the selling and buying process. We grew to trust her gut when it came to everything from staging to negotiations. She was truly an amazing asset to have on our side. I'm convinced her and her team were the reason we got OVER asking on our house and were able to purchase our dream home for exactly our budget, even though it had listed much higher. She is just a great, easy person to work with. Highly recommend her to anyone looking to buy or sell their home."
Haley and Joey Williams
Overland Park, KS