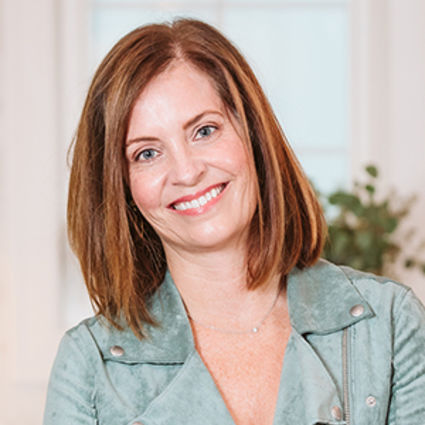 Sarah Harrison
Licensed REALTOR®
A little about me
and why I love real estate
Work Hard, Be Kind and Amazing Things will Happen. As a Kansas City native, I am fluent in both Kansas and Missouri and can make either one your next home. After 10-years in Chicago, I followed my heart back to KC and began pursuing a career that would let me put my sales and marketing background to good use. I love helping sellers get their home staged and ready to sell for top dollar in this exciting market! I currently live in Prairie Village with my husband and 12-year old son.
Favorite spot in Kansas City?
Pushing through an at-home workout on my Peloton, grabbing a drink with girlfriends at Tavern, enjoying a Friday night with my family at BRGR
Awards or special talents?
Making order out of chaos – a complicated transaction or arranging my son's activity schedule.
Our clients are awesome
and here is what they are saying
Derrick Miller
"Sarah is an absolute pleasure to work with. She answered any questions I had in a quick manner and took all of the worrying out of the process. She is quick, efficient and I couldn't have had a better experience working with her. I would absolutely work with her again in a heart beat!"
Derrick Miller
Overland Park, KS
Diana Munkacsi
"Excellent, professional and helped us find the house we wanted! Sarah did excellent research to help us determine whether the house was priced correctly. She was very pleasant and easy to talk to and work with! I highly recommend her!"
Diana Munkacsi
Overland Park, KS
Cheri Milligan
"Sarah had great ideas to get out house in front of as many agents as possible. We had great traffic and great offers to choose from because of all of her hard work. After we were under contract she was still very involved and responsive to get the inspection and appraisals done during such an odd time. We would definitely recommend Sarah to sell your home"
Cheri Milligan
Leawood, KS
Penn Almoney
"Very personable, prepared and engaging. She responded quickly to questions and understood our requests with earnest communication. We were outbid a couple times and she was very supportive and ensured us that there is always a great house about to come to market."
Penn Almoney
Prairie Village, KS
Ally Johnson
"If you're considering Sarah as your representative in a real estate transaction be certain that you will be served well. I am a real estate broker who owns a firm in another state. We had to move to Kansas City with my husband's job. I interviewed several realtors and was impressed by her market knowledge. Sarah was on the ball our entire (extended) way through our move. She has great local knowledge and the experience to pinpoint a complicated MLS search. Kansas City is a competitive market and having a professional on your side is a MUST. You will have that professional in Sarah. As a broker, I would hire her as an agent in a hot minute."
Ally Johnson
Overland Park, KS
Chantal S.
"Sarah was nothing but helpful in getting us into a new home! She was responsive and receptive to our input, and honest about the homes we were seeing. She is very knowledgeable of the area. The entire process was seamless! The easiest home buying process ever. Thanks Sarah!!"
Stacy Herndon
"Sarah was amazing throughout our whole selling and buying process. She's knows what she is doing! After recommending a list price much higher than other brokers, we were so excited when we sold it for that price in just one day. She made the process so smooth, particularly during a pandemic and while I was nine months pregnant, and was always was looking out for us. I HIGHLY recommend Sarah to anyone thinking about listing or buying a home."
Stacy Herndon
Overland Park, KS