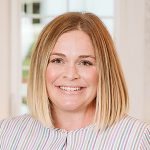 Whitney Lindsey
Licensed REALTOR®
A little about me
First and foremost, I love our city! I can't wait to help you find your ideal home in one of the amazing neighborhoods that Kansas City has to offer. Prior to moving into real estate sales, I worked as a Recruiting Professional for 15 years for various top companies here in KC, and other cities across the US. Throughout my career I had frequently worked with candidates to help them pick up, and move to new cities for new job opportunities. My goal was always to make these big life changes simple and worry-free for my clients. I love that I now get to help home-owners make similar decisions to buy or sell a home here in Kansas City. I believe in providing a white glove level of service to my clients, and will go above and beyond to make your buying or selling experience as seamless as possible. Additionally, with years of experience with countless offer negotiations, I will be sure to get you the best deal possible. I was born and raised in Overland Park and currently live in Fairway, KS with my husband, our two boys, and our pup Pete. We love living in Fairway as it allows us to be close to the "action" while still having the family friendly amenities that we love close by.
Favorite spot in Kansas City?
You can find me at Power Life Yoga, on long walks outside, or shopping at some of my favorite spots in Brookside, Prairie Village or on the Plaza of course. My family frequents Rudys in Westport, Minsky's in PV and First Watch in Fairway.
I look forward to seeing you around, and working with you soon!